Being a decentralized organization, events like these provide our local tech communities with the opportunity to stay connected with their peers around the world.
A recap movie of the conference can be viewed here.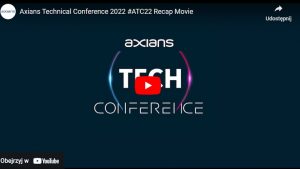 The third edition of the Axians Tech Conference (ATC22 on 29-30/11/2022) gathered over 1,000 participants connected on a virtual platform from all Axians countries around the world. It was 2 afternoons  filled with networking, learning, sharing skills and passion for technology, music and virtual fun!
More than 90 of our speakers prepared over 100 technical sessions for 6 video tracks dedicated to cybersecurity, corporate networks, applications and data, cloud and data centers, telecommunications and work and life.
We are impressed with this year's edition and congratulate the organizers on creativity!